This weekend while working on posts for the blog I couldn't help but think am I in over my head? I said to myself, "Don't be a knuckle head silly, everything is just fine". I just need to get my head out of the clouds.
I came up with a "How To" post on using a doll head in an empty picture frame. Such a great idea! The doll head cost 50 cents and the picture frame was only $1.00. Perfect! I will give everyone a heads up to let them know how easy and inexpensive this project is.
I simply cut a slit in each side of the bust added some Gorilla Glue and positioned it into the frame. Easy and super chic!
As I was putting the doll head project together, I realized that I have a sick fixation for heads and busts! I was completely level headed while I looked around my house and counted all of the heads. Then I felt lightheaded...holy crap they are everywhere! I even have two of the same heads! I am head over heels for "Heads". OMG..this is embarrassing! I wanted to bury my head in the sand.
After gaining my composure and with my head held high I grabbed my camera and started taking pictures. Once I was done, I had to get my head together and figure out how to display them on the blog. So I headed over to Picnik and created a collage. Perfect!
Yep folks...there's that many of them.
Who is this #2? Who cares, it's a head.
These crack me up....they are just so random.
Amazing! I have a matching Beethoven bust on top of a Beethoven book. Ha Ha!
Even my poor dog Roxie is a victim. Head shots of the dog in our hallway.
This was her begging for food the other night...of course...just got her head.
Why do I have four Buddha heads? LOL
Wonder why I bought this book? Hmmm
So I saved the best for last. This one is in my garage. What was I thinking?
Yep, I am definitely sick in the head. LOL
Linking To...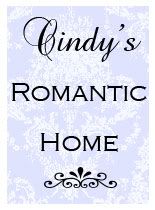 Share this post!